Four brands, one location
the perfect one-stop-shop for your interior store

Dutch Interior
Four strong stand-alone brands that from 2021 fall under one umbrella name: Dutch Interior.

Dutch Interior itself is not a brand with its own collections but represents the four brands under it.

Where the collection of Eleonora stands for the trend of today and tomorrow, the collection of By-Boo stands for distinctive, stubborn and not to be categorised. Sevn is the brand for putting together your ideal sofa on demand. And Mattz welcomes you into its wonderful world of antiques and reproduction with a fondness for Asia.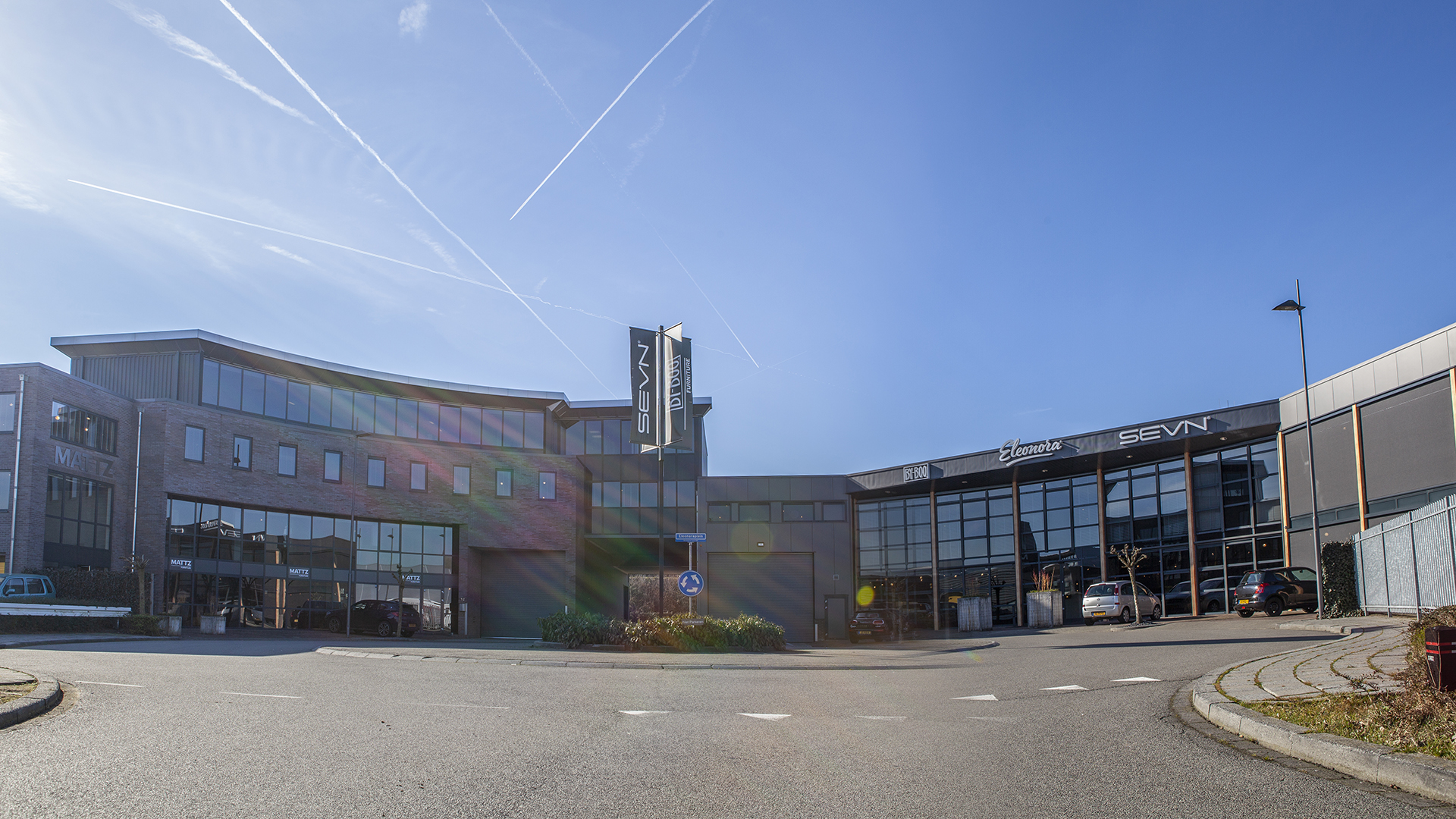 Under one roof
Warehouse
Four halls, five loading docks, 25.000 M2 of floor space and racks full of furniture as far as the eye can see. Since 2017 we have been using this new warehouse which ensures that we can keep almost the entire collection in stock and therefore deliver even faster.

From here, furniture from all over the world finds its way through the port of Rotterdam to our dealers in the Netherlands and Belgium.

Office
From product designers to planners and from purchase to sales we have everything under one roof. Literally, because all offices are located at the Experience Center in Barneveld. Because we have everything under one roof, we are able to keep the lines short and act quickly. From creating our own products to styling and photographing them.
Experience Center

What started over 25 years ago with the showroom of Eleonora has now grown into the Experience Center of the four brands Eleonora, By-Boo, Sevn and Mattz. With dozens of different styles and hundreds of unique items you will find yourself in the Experience Center of furniture and decoration. Here you will find everything your interior design heart desires.